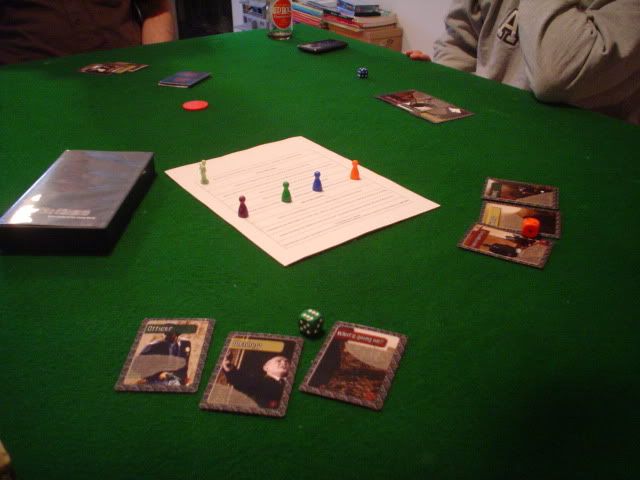 Episode 10: Martian Cinema
http://www.cowell.org/~andy/motmm/64k-podcast.rss
Hosts: Duck Sauce, Gyro, Biscuit, and Pad Prik
Show Notes:
Introductions
Gasp! No Around the Horn
[Martian] Cinema Gameplay
Martian Progress Track
A Cultist, a Cop, a Groundskeeper, and a Scientist walk into a bar...
Late show T-Bone Sighting

In this episode, a few of us run through a quick game of Arkenstone Publishing's excellent
Zombie Cinema
. We have devised a Martian variant for the game, and this is the actual play of that session. Being a "pick up" game a few hours before episode eleven, we skipped a lot of the usual format, most notable the popular 'Around the Horn' segment.