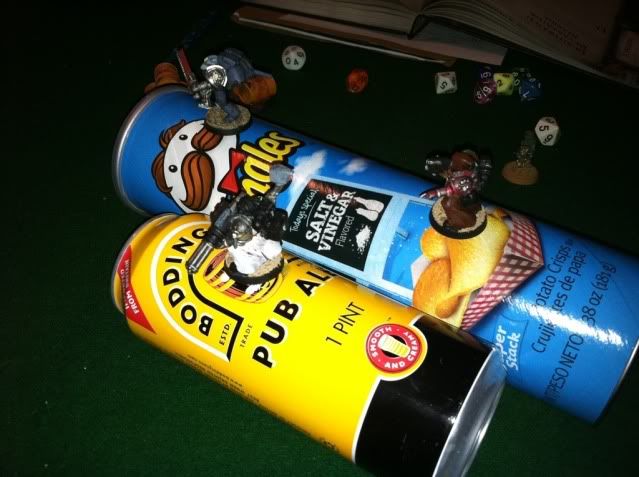 Episode: iTunes
Episode: Non-iTunes
Hosts: Duck Sauce, Gyro, T-Bone, Chick-o-Sticks, Biscuit, Mystery Meat, Americano
Show Notes:
A New Review from iTunes

On to the actual play...

More Deathwatch reinforcements arrive as the team investigates the black market Xeno-tech trade as well as a mysterious underwater city. The former is being run by a nefarious heretic who is armed with Xenos weaponry and whose body is heavily augmented by Xenos artifacts. The latter points to a swell of seismic activity in the region, and hints to being the location of the impostor Space Marines from the previous adventure.
Enjoy!