So Sunday, I go into a local game shop located in a shopping mall here in town. I often buy gaming supplies online, and I often feel a little guilty about it, so I decided to visit a real gaming shop.
I am dragging my 7-year old son by the arm, and carrying my one-year old daughter, both of whom are not excited to be there. I'm there for one specific thing - a card box for my son's Pokemon cards.
When I walk in, the two store employees are talking to each other. I say in a loud voice to my son that we will only be there a few minutes, as soon as I find the card boxes (plenty loud enough for the attendants to hear). They continue their conversation, oblivious to my presence.
I walk through the store, saying several times, loud enough for them to hear, what I am looking for. They continue to ignore me. I could have asked them, but I didn't. I went through a lot of trouble to physically drive to their store, wasting gas, with two annoyed children, just to buy something I could have bought online with a click of a button, and these gentlemen ignored me. So I left, deciding that this store did not deserve my business.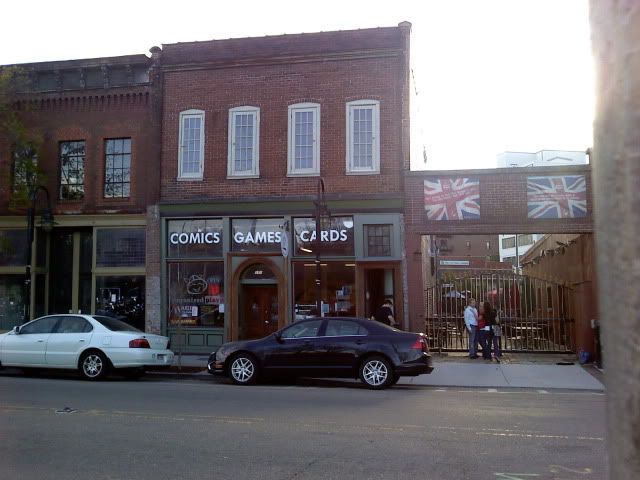 An hour later, I was on my way home (still with grumpy kids), and as an afterthought pulled into another game shop located downtown in the old district. I walk in, the employee immediately asks me if I need help, he gets the stuff I need, which involved climbing a ladder to a top shelf, and to boot, gives me a copy of the free Black Crusade adventure.
I ended up buying a couple of extra Pokemon packs from him.