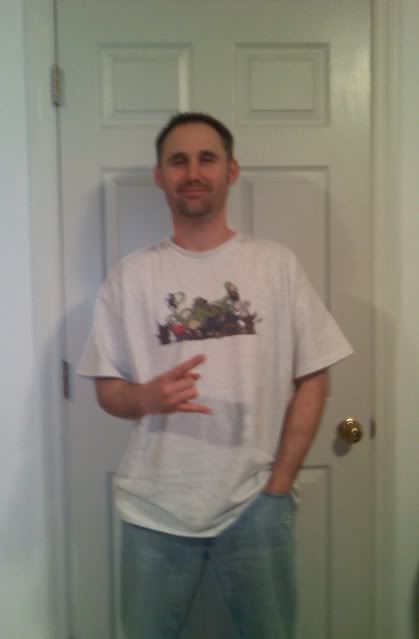 Pinto Jake takes the lead...
I was as surprised as you are to see this entry come across the Minions news desk. You may or may not remember there's a
contest going on people
! Well Jake here remembered, and sent in this pic of himself in what looks like one of our
'Mouse Patrol' shirts
.
Good on ya Jake! But let's see if we can give you a little competition, aye? All right folks, send in those contest pics to
minionsofthemonstermaster 'at' gmail 'dot' com
! Who knows when the next episode will be, so you've either got a couple of weeks, or just a few days!
Official MotMM Swag Contest