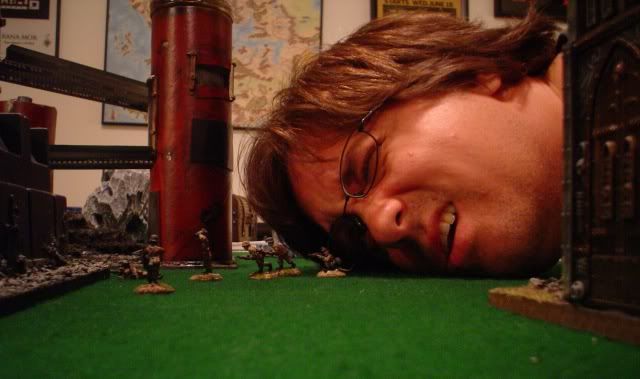 Flounder makes his in-sight check, literally
This last game night I was able to pull off some candid shots of some of the hosts getting their LOS groove on. We were playing a
Two Hour Wargame
, and as you may or may not know, a large mechanic deals with reactionary shooting. This is all based on the in-sight test, and that requires line-of-sight, thanks to this we got a lot of squinting and checking. I was able to snap off many of these without anyone realizing what I was doing (obviously).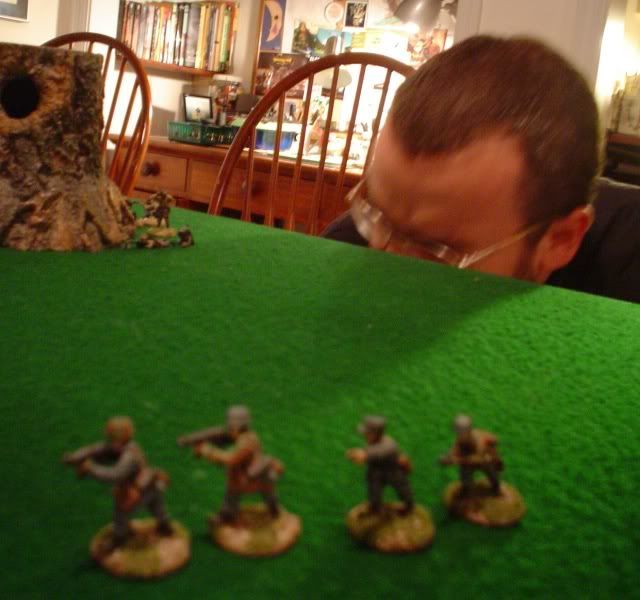 Duck Sauce lines up his [EDIT: MG-34!]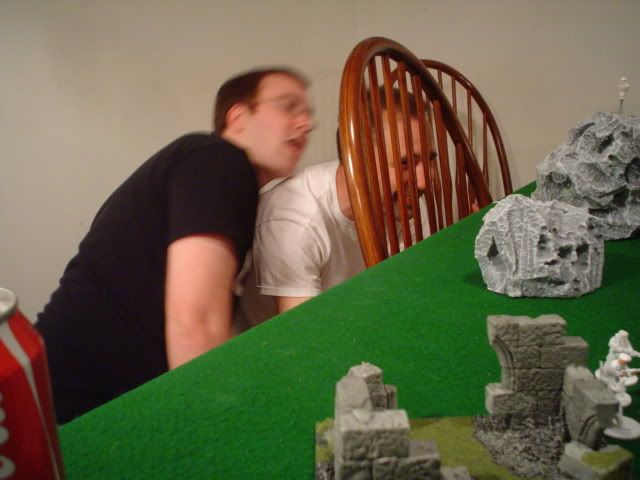 Bi3cuit gets uncomfortably close to help Pinto, ahem, line up his shot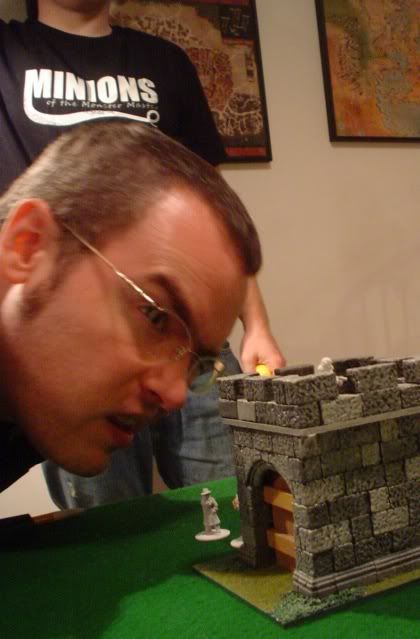 Bi3cuit kicking out the product placement in the background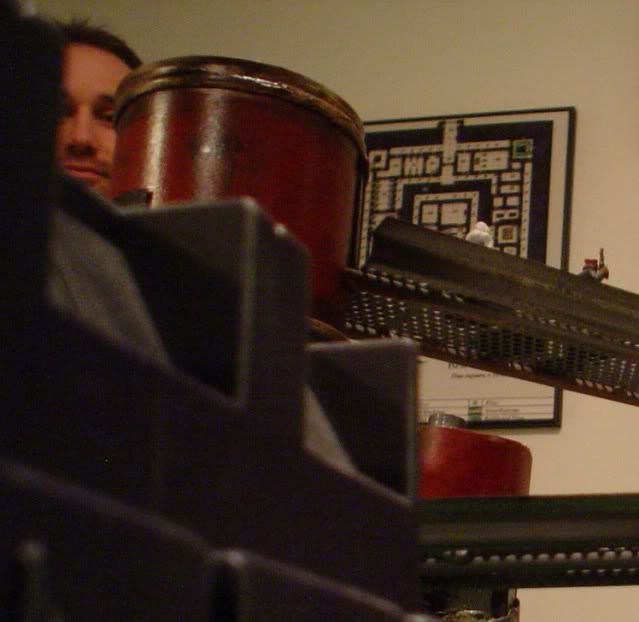 Pinto sidles into a terrain shot, I didn't see this 'til I downloaded the pics!
Checking out flanks and cross-fires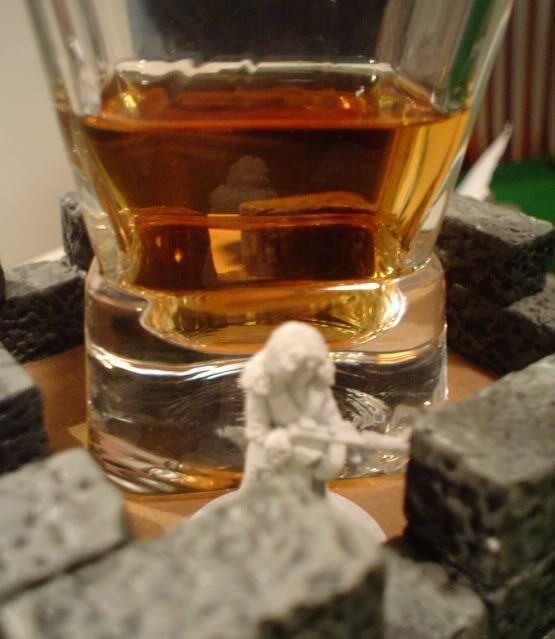 A female tommy gunner guards the font of golden elixir