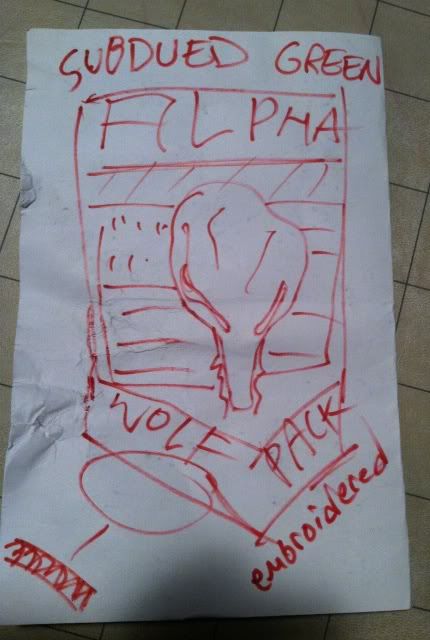 Episode 47: iTunes
Episode 47: Non-iTunes
Hosts: Duck Sauce, Gyro, Biscuit, and Pad Prik
Show Notes:
The Return of Pad Prik

A Different Opportunity; Making an RPG
The Origins of Alpha Wolfpack
Reminiscing on those old games
Gyro's Homeless-Mountain Man Beard and his former Mohawk Antics
Minions Housekeeping
General Access Weasel Suits
Shipping Those Prizes
Other Bookkeeping: Reviews, T-Shirt Sales, and What-Not

iTunes Wonderings
Duck Sauce's Online Fiasco Listener Episode Shout-Out
Obligatory Eli Skype Mention
EDIT: Biscuit speaks, moreso than usual!
On to the actual play...

Despite the odds stacked against this episode, somehow we manage to keep it on the the rails. As the show notes state, Pad Prik has got an idea and that idea is to make our very own roleplaying game. Like, for realz. I commend his tenacity with keeping this episode together because we're a little more punchy than usual. So this is the character creation session and general brainstorming in the first of many. Let's get to it!
Enjoy!