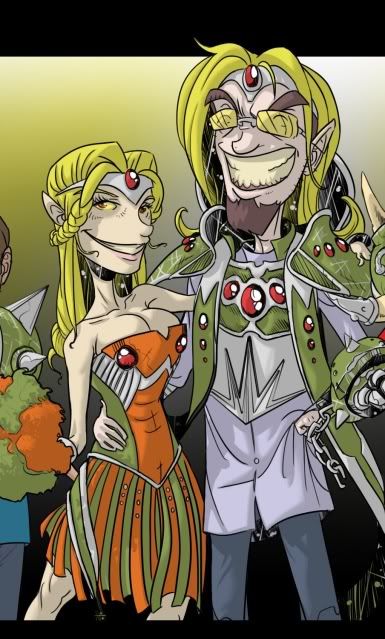 Bi3cuit comes through yet again. Since it's really not December anymore, the old banner had to go and the theme for the new one just had to be Blood Bowl!
Our
Painsphere League
has been gaining momentum for some time, so it was only natural that the hosts were paired up with their respective teams.
There's too much goodness to relate them all, but suffice it to say Bi3cuit's done another fine job of rocking the
Wacom
.
I chose Chick-o-Stick here because A) He actually doesn't play Blood Bowl, B) It's funny seeing him with a full head of long hair, and C) His little Elf chica there is hot, with some well placed jewels.