Episode 12: Mouse Guard and Much, Much More
http://www.cowell.org/~andy/motmm/64k-podcast.rss
Hosts: Duck Sauce, Gyro, Biscuit, T-Bone, Pad Prik, Americano, and Chick-O-Stick
Show Notes:
Around the Horn
General Convention Talk
The Minions plea for a Microsoft Surface

Zombiephilia
Interspersed Predator Homages

Considerable Mouse Guard Rules Discussion

Mouse Guard Actual Play

If the show notes alone aren't an indicator I don't know what is! This last episode is jam-packed, and with zero structure to boot. We feel this particular episode truly captures the feel of just 'hanging out at the game table' and even if you're not into the whole actual play part of the podcast, you should stick around for that too, just 'cause of all the fun we had. To quote the spousal unit upstairs, "I'm guessing everyone had a good time last night, you guys were rowdy." And we were, it was off-the-cuff fun while still getting down to business. Serious gaming business. Duck Sauce has said it before, this podcast is really just us doing what we always do, but now we have a microphone, and that sums up episode 12 the best.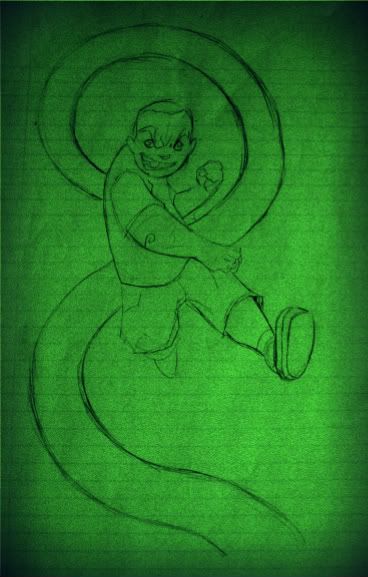 Biscuit's character sketch of a cleanly shaven Gyro
Future Mouse Guard? Cat Shit One shows us how kick ass Furries can be!