Episode 3
: Dark Heresy Anima Hereticus part 2
http://www.cowell.org/~andy/motmm/64k-podcast.rss
Hosts: Duck Sauce, Gyro, Biscuit, Chick-O Stick, Mystery Meat, Flounder
Show Notes:
laughs and shenanigans

around the horn
Biscuit sketches the peeps

actual play of Dark Heresy

Evan Williams and you
a discussion of documentaries...of sorts

In our fourth podcast (episode three) we follow hot on the heels of the previous session just two days prior. The game picks up right in the middle of a large firefight with baronial forces as the acolytes try to get to their shuttle and get off world. The hosts share many hearty laughs to book end the actual play portion of the episode.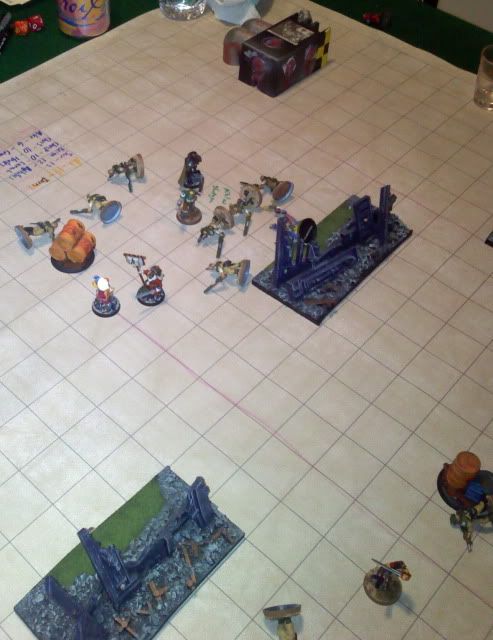 ...action pics of the party's firefight